The magic bullet for eBook formatting still doesn't exist
We are heading into year six of the digital book revolution and while there have been tremendous advancements in the sector, one thing has not changed a bit. There still is no magic bullet for eBook formatting. It's not even anywhere on the horizon.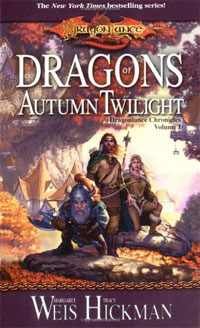 In a time where eBook readers have become increasingly powerful and capable, and where more authors than ever put their content out in the market, one would think that formatting manuscripts to publish them as eBooks should be as trivial as exporting them from a word processor, but alas, that is not the case. Whether it's releases from small indie authors or titles from major publishers, I continued to stumble across eBooks that are shoddy at best. Just a few months ago I was re-reading the Dragonlance Chronicles by Hickman/Weiss—a staple of high fantasy literature that has been in print for 30 years now, and yet, the eBook versions are an abomination in many ways. While it is evident that some work went into the books, they are nonetheless riddled with formatting errors that clearly show that no one at Wizards of the Coast took a single look at the books once they were formatted, let away read them before they went out the virtual door.
Is that truly the promise of the digital age? That we have to content ourselves with mediocre quality and sloppy presentations? It is just because it's easy and cheap to produce and anyone with a computer can do it? Or is it because price points have come down so much, resulting in content creators and publishers no longer caring about the products the way they used to, because it's all considered shovelware, anyway?
I've said it many times, but it is well worth repeating. The formatting of your eBook is every bit as important as your cover and your story. If your book becomes unreadable because line breaks are mutilated, margins jump all over the place, fonts get butchered, graphics become indistinguishable or errant page breaks destroy the flow, you are in trouble. I have put aside more than a handful of books after a few chapters because I found the reading experience too egregious — and I am sure that I am not the only one. (I remember vividly, the first one this ever happened to me was Charlie Courtland's "Dandelions in the Garden," for which I paid $9.99 on the Kindle and had to put down after two chapters because every single page was riddled with a multitude of typos, grammatical errors and formatting flaws-all of which the author herself considered a matter of personal taste and absolutely acceptable.)
Sure, the temptation is enormous as a writer. You have finally completed your book after a year's worth of writing and—hopefully—tweaking, and without a publisher to hold you back for another year, you are eager to put your work out in the market, in the hands of readers. Nothing wrong with that. The problem really starts when you believe that the "Export as ePub" function in your word processor is your road to an instant release.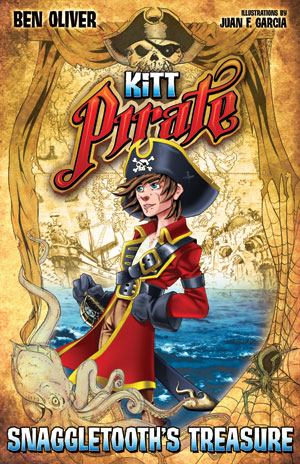 Word processors are a great piece of software, but they are designed to write text and to do a bit of layout work, perhaps. All of it with your computer screen or a printed page in mind. Absolutely nothing in a word processor is designed for the requirements of eBooks. The famed "Export as ePub" function was nothing but an afterthought in that software, that has been included because someone thought it may help sell a few extra copies of the word processor or entice the growing army of aspiring digital authors to finally upgrade their software package.
eBooks have very specific requirements, capabilities and limitations, and they are not adequately represented by word processors. Things that look right on the screen or the printed page may not work the same way on an eBook reader.
While it is possible to create a good eBook with a word processor, it requires intimate familiarity with the software's features. If, for example, you do not know what the difference between a soft and a hard line break is, let away how to create each, or if you do not know how to properly space text and paragraphs, the odds are, you won't be able to create a solid eBook output. If you're not familiar with your word processor's style functions and are not religiously and obsessively using them, or if you do not know how to properly create an automatic bulleted list in your word processor, chances are that you are not ready to export your manuscript as an eBook using the "Export as ePub" feature. The list goes on like this.
I am not here to make you feel bad, because considering how complex word processors are these days, few of us truly master the software. But that's not the point. You don't have to, if you're a writer. Your job is to write a cool story, pack it all up nicely in a suspenseful and engaging way that keeps readers glued to your words. Making sure it fits the technical limitations of an eBook reader is someone else's job. Or rather, it should be. Someone with an understanding of the technical side of things, and with the ability to whip your writing into such shape that it works on any device. It's a specialized field of expertise where the experience you purchase will save you countless hours of headache and will protect you from having to deal with potentially countless upset readers and customers.
It may be fulfilling to see your complex layout with text flowing around images and wonderfully elaborate drop cap initials on your iPad after exporting it as an ePub file from your word processor, but have you ever wondered, what the book may look like on another device? An early-generation Kindle, a Nook, perhaps, or the Kobo reader? What about a tiny cell phone or a retina computer retina display? Not all devices that people read your books on are equal. There are huge gaps in capabilities between various devices, and your software exporter cannot—and will not—accommodate them. It won't even try. It will try to create what the programmer who wrote it deemed best, even if it means that in the real world you are leaving 90% of the market by the roadside.
Even within device families there are enormous capability differences. The Kindles, for example, by far the most popular eBook readers, range from a device that is barely capable of displaying an image (Kindle 1) to a full-blown tablet that can do virtually anything, including play games. Most Kindle devices have serious glitches and firmware bugs that got progressively worse with each generation. I made a blog post about the subject three years ago and it is frightening to see that Amazon never addressed as single one of these "10 Things Amazon should correct in the Kindle". So, when you format an eBook, you definitely need to be mindful of these differences and idiosyncrasies at all times.
But back to even the general capabilities. Amazon for all the great stuff they've been doing for the eBook revolution, has completely dropped the ball on various fronts over the past years, clearly indicating that the company simply looks forward without ever trying to patch up previous mistakes. As a result there is no easy way to bridge these different capabilities in any workable way.
Ideally you would want the ability to create dedicated eBooks for devices with different capabilities, but sadly Amazon and every other distribution outlet does not allow for that. You have to have one build of your book that serves all devices. While Amazon allows a bit of conditional formatting, it is in reality very basic stuff that is so rudimental that it is mostly useless. Therefore you are forced to build your eBooks for a common denominator and you have to make sure it will work on all the devices out there.
No "Export to ePub" feature does that, which brings us back to the point that you should work with people who specialize on that kind of thing. As you may know, I have written an extensive eBook formatting tutorial some time ago, and I am offering eBook and print formatting as services. The truly amazing thing about the tutorial is that over time it has become the de facto standard for the industry and that that even now, four years after I wrote it, it is still valid and applicable in every single aspect. In a world where technology moves at such a rapid pace, it is clearly a testimony to the quality of the underlying fundamentals of the tutorial. Every book formatted following the tutorial still works on every device out there, and it is still the same general process I apply when formatting my clients' eBooks.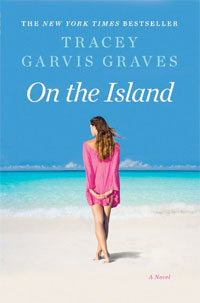 If you would rather focus on your writing and leave the technical aspects of your ebooks to people like me, feel free to send me an email. I have formatted over 700 books, all of which are available in eBook stores worldwide, and many of them are full blown bestsellers selling hundreds of thousands of copies. And among these roughly 700 books, not a single one has caused any problems in the past!
If you want to make sure your readers are happy with the eBook you sold them, and if you want to make sure the books won't be returned because of weird glitches or formatting errors, feel free to take a look at this page where I am outlining my services and my fees. I am happy to work with all sorts of authors and publishers, big and small, to make sure they can publish their books with confidence.
Forget about the promises of a magic bullet. It does not exist. Instead, take the proper steps to ensure the quality of your eBook from the inside out.
For more information and professional tips and tricks, please make sure to also check out my new book Zen of eBook Formatting, which is now available on Amazon.