While I was going through materials and documents I just stumbled across this 1999 interview with GameWeek Magazine. The magazine is no longer around and folded in 2002.
It's a bit of nostalgia and one of the interviews I like and remember most coming out of my "Planescape: Torment" era. Since many of you may never have seen this, or may not remember, I thought I'd post this little gem for you.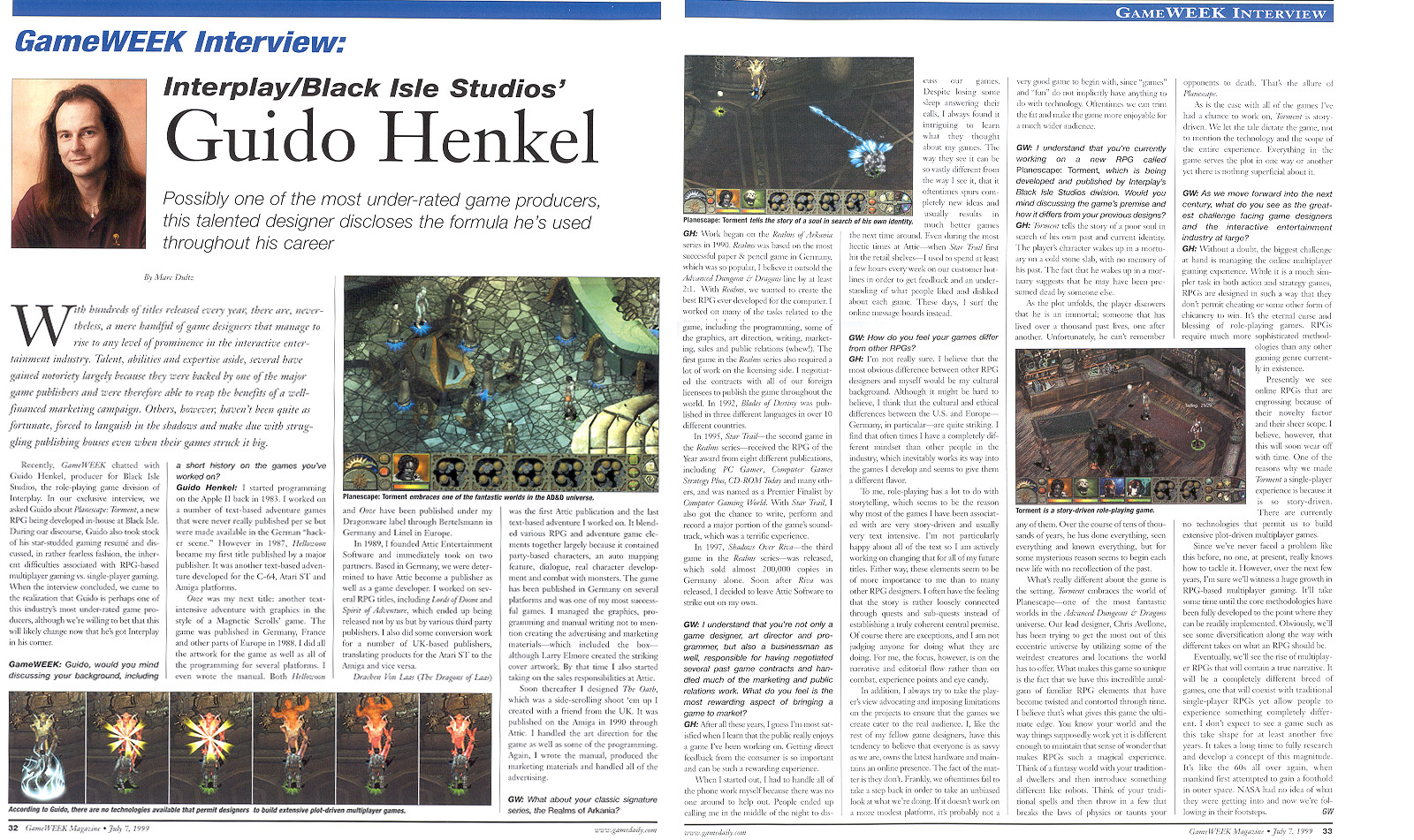 Click on the image for an enlarged version

It's always fun to find little things like this one somewhere in your stash. I hope you will enjoy the read.