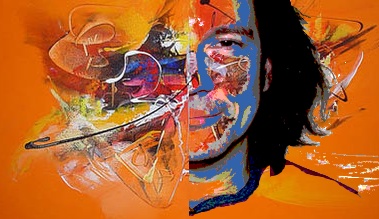 So you found my blog, which means you must have come in contact with me or some of my work. Well, I hope you enjoyed it, because I certainly enjoyed creating it.
For over 30 years, I have been working in the computer games industry and have been part of the development a number of award-winning games, including the "Realms of Arkania" series, "Fallout 2" and "Planescape: Torment" to name just a few. Aside from that, I was one of the pioneers of mobile gaming with games I created for mobile devices before people even knew, really, what to make of a cell phone.
With so much experience under my belt, I am also working as a consultant in the games industry, offering insight into projects as they develop, assisting with the analysis of games in development and I help solve problems and bottlenecks. If there's a project that needs an extra, experienced set of eyes,
I am also an accomplished musician, composer and sound designer. I am a guitar player at heart and have played in heavy metal bands for many years during the 80s. Unfortunately, technology wasn't nearly as advanced in those days as it is today so sadly there is little material available to document this era or the work, but it sure was fun…
Later I branched out from the guitar and took an interest in orchestral scoring and I have recorded and released two audio CDs featuring the soundtracks for the computer games "Star Trail" and "Shadows Over Riva." I loved working on these orchestral scores because they really forced me to expand my musical horizon and gave me the chance to work with different textures and musical themes.
In addition, my wife Thu-Lieu and I have been operating the website dvdreview.com since the first inception of DVD in 1998. So, for the past 20 years, I've been covering the entertainment industry and have been writing reviews for DVDs and Blu-Ray Discs for many hundreds of movies.
I am also a writer, which shouldn't surprise anyone because some of my early games were text adventures, and throughout the years, many of my games have been very story driven. Writing books was the next logical step, and I am the creator and writer of the "Jason Dark: Ghost Hunter" dime novel series that I also publish through my own publishing company, G3 Studios.
It is an award-winning, fast-paced supernatural thriller series that allows me to explore various horror-based themes and pack them into occult detective mysteries, and salt it with a good dose of Steampunk. In essence, it contains everything I love—plus I based the series in Victorian England, which to me is the epitome of all things gothic horror.
My technical penchant, as well as my background as a typesetter, were also the reason why I focussed on the technical aspects of eBooks and wrote extensively about it. My book "Zen of eBook Formatting" has long become a de facto standard for thousands of self-publishing authors who made use of my experience and insight to create eBooks that are rock solid on all eBook readers. And for those authors who are less technically inclined, I also offer eBook formatting, print layouts and cover designs as a professional service.
If you wish to contact or hire me, please feel free to write to me at . I am always available for good conversations.