"Zen of eBook Promotion" has a release date
For the past weeks, I've been slaving over the upcoming release of my book "Zen of eBook Formatting." With the help of my beta-readers and friends, I've been able to clean up the book, tighten it up a good bit and rewrite a bunch of odd passages. It took much longer than I had anticipated, but I think it was all well worth it.
So, with that in mind, I am once again on track for the book's release on my projected February 21 release date, exclusively on Amazon.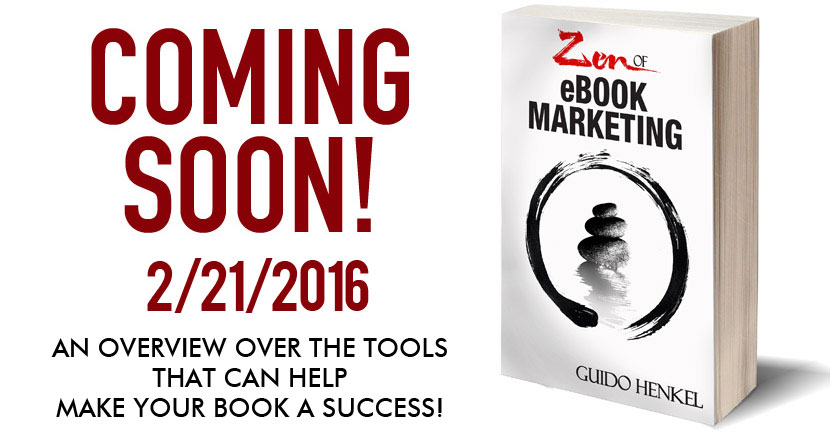 Now that the book is mostly edited and formatted, I'm in the process of preparing the additional materials, such as the description, a squeeze page, and other important launch stuff.
If you want to stay in the loop as these things progress, make sure to sign up to my mailing list. There's going to be an even bigger benefit, actually, if you sign up now.
I'll make sure you can get your hands on a free copy of the book before its official launch!
Stop procrastinating! You have nothing to lose! The book is pretty cool and comprehensively covers the tools at the disposal of authors. It is brimming with 52,000 words of wisdom and my six-year experience as a self-published author.
So, let me remind you once again. Sign up here and I'll add you to my list of Very Important Readers!