My book highlights of 2010
As we head into Christmas and the New Year at a rapid pace, I thought I'd let you guys know about some of the book highlights I've encountered this year. Since I've been writing and publishing my own books I found that I am reading books with much more awareness,enjoying their writing, style and structure much more than before. At the same time, it also makes you take notice of weaknesses much more — but that's not for today.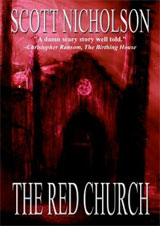 I have just completed Scott Nicholson's "The Red Church" and it has instantly turned me into one of his fans. Very similar in style to Stephen King's writing, this book is pretty amazing on many levels, the premier of which, to me, is the fact that Scott Nicholson is actually the better Stephen King. I have lost interest in King almost 20 years ago for one simple reason. His endless rambling and the fact that every one of his books was bloated to some 1,000 pages when the story could have easily been told in half of that. Contrary to its title, "Insomnia" was a sleeping pill, and books like "The Stand" and others were really boring me to death. So I stopped reading Stephen King altogether and turned towards other writers at the time.
Scott Nicholson picks up where I wanted King to be. A colorful storyteller who tells a story with marvelous eloquence and characters that are as deep as they are engrossing and conflicted, Nicholson is definitely on par with King in the narrative sense. However, where Nicholson pulls ahead and easily exceeds King is in the fact that he stays on top and does not stray into the ocean of boredom. He drives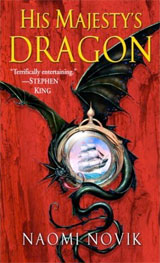 his plot forward constantly, making background information relevant and interesting at the same time. I already have plans to read his book "As I Die Lying" some time soon.
Another remarkable find I made this year was Naomi Novik's "Temeraire" series, starting with "His Majesty's Dragon." I stumbled across her series by accident when I browsed the bookshelf at Barnes & Noble while waiting for my friend Shaun Jeffrey to finish a conversation during his book signing for "The Kult." I immediately fell on love with the book, its flowing prose, the charming characters and their interrelationships, as well as the Napoleonic war era in general. I literally flew through the book and got hooked on series and I have already started on the second installment, "Throne of Jade."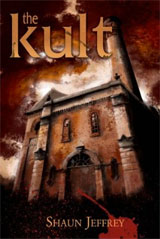 "The Kult," by the way is also a cool, though extremely gritty, read. Not for the feeble, I should say, as the violence in the book can be quite disturbing. Think David Fincher's "Se7en" combined with the "Saw" movies.
Vicki Tyley was this year's greatest find, perhaps, as I have read four of her novels this year alone. She is a first-class crime thriller writer from Australia who is undoubtedly on the brink of breaking into the big time very soon. Her stories are riveting and filled with endless unexpected twists. I got my predictions wrong in every one of her books all the time, and that should tell you something. To give her books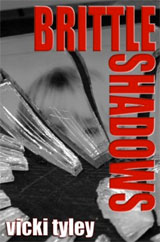 a try, check out "Thin Blood" or "Brittle Shadows," for a slightly darker read. Unfortunately, her best book to date, "Bitter Nothings" has not yet been published, though I did enjoy the pleasure of reading an advance copy she gave me.
I also re-read Barbara Hambly's gothic vampire story "Those Who Hunt the Night" this year. I had read the book some 20 years ago and remembered enjoying it quite a bit. Because it wasn't available for the Kindle I bought a used copy and dove right in. While a bit wordy at times, the book has an incredible flair, a rich atmosphere and believable characters. It is really a classic that you should check out some time.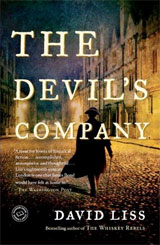 Then there was David Liss' intriguing tale about mischievous plotting in the East India Company in his book "The Devil's Company." The story gripped me right away as it set itself up as a cool mystery that ended up filled with plots. The real strength of the book was the main character, however, who was struggling to free himself of the evil stranglehold of different parties, each of which put increasing pressure on him and the life of those around him. The book was again a surprise find that I discovered while browsing the shelves at Borders and the cover somehow sprang out at me as a period book. In the end it turned out to be a gem and one great piece of historical fiction.
There were, of course, a good number of other books that caught my imagination and kept me well entertained and it would be hard to include them all here. But the ones mentioned above are all fabulous reads and if you still need a stocking stuffer for Christmas, there is still time to grab them…