Look no further for pre-designed or custom covers! Covertopia.com is here!
For all my author friends and visitors, today I have an announcement that is slightly different from my usual formatting posts. I would like you to check out a brand new website called Covertopia.com!

As the title suggests, it is a website specializing on covers. Selling book covers, to be more specific, and if you want to be exact about it, Covertopia.com is a destination where authors can find highest quality pre-designed covers as well as custom created covers.
Why am I telling you this? Well, if you browse the site a little, you will notice that my name comes up, because I am affiliated with the site. As part of the packages for authors offered on Covertopia.com I am throwing my formatting experience and services in the ring, so that hopefully it becomes more of a one-stop solution for authors. Here, you can get your eBook and print covers done, as well as your eBook formatting and print layout. All easy, quick and super professional. Here are a few samples I picked for you, just to show you the level of quality you can find there.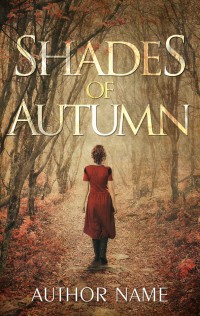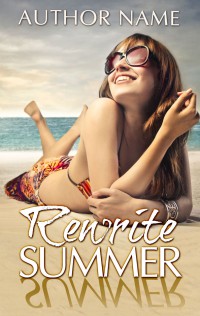 Needless to say there are countless more covers available for purchase right now! If you don't believe me, just browse some of the pre-designed covers that are currently available on the site. Whether you're a romance, horror, mystery or thriller author, or if you write non-fiction and self-help books, anything in-between, on Covertopia.com you can find an ever-expanding array of pre-designed covers of the highest quality at affordable prices.
But there is more… in addition to the covers themselves, Covertopia.com also offers additional graphic assets for your books, including web ads, Facebook banners, memes, 3D book covers images, audio book covers, bookmark and postcard designs—all designed to help promote your book.
It is very easy to see the decades of design experience shine through in these covers, as they have been tweaked for optimal visibility. Since books are bought primarily online these days, every cover has been carefully designed to ensure that the respective books will get noticed by readers browsing virtual store shelves. Don't believe me? Go, see for yourself. Right now!
Oh, and before you leave, make sure you will also tell all your friends about Covertopia.com, because undoubtedly, they will need a best-selling cover for their next book as well, and wouldn't you like to be the one to set them on the right path?
I am making it easy for you! Simply click on the text or the icon below, and tweet the news to all your followers.

Click2Tweet:
Covertopia.com is a new hot new site for all your pre-designed #eBook and print cover needs — http://bit.ly/1IL9ciz #covers