Volunteers for a Deathfire Focus Group, anyone?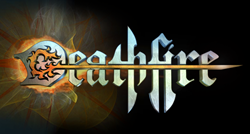 As the development of Deathfire progresses, we have reached a junction in the development of the game where we would like to get direct feedback from the fans. We want to hear your opinions!
Since it has always been one of our foremost intentions to share as many aspects of the development with you, the fans, as possible, we feel that getting a feel for certain elements regarding the game from the fans is the logical next step.
This is your chance to become a part of Deathfire!
This is your chance to make a difference… we are putting together a limited focus group to evaluate one of the most critical aspects of the game. It will be a very easy task for those participating, that will require no more than a handful of mouse clicks and a few minutes of their time.
If you are interested in becoming a part of the first Deathfire Focus Group, please fill out the form below and we will add you to our list of interested candidates. From all submissions, we will then select 25 participants at random to move ahead with.
Update: We are sorry, but at this time we are no longer accepting submissions for the focus group. It has already been conducted, in fact.