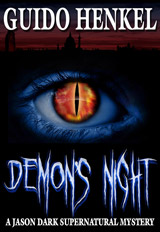 As you may recall I recently reworked Demon's Night, the first supernatural mystery featuring occult super-sleuth Jason Dark. In the past days I have also created a new cover of Ghosts Templar, another one of the Jason Dark mysteries. This was also an effort to make the book appeal to a larger audience, hopefully, in order to generate more sales.
While I was spending all that time on reworking my books over the past weeks, the question "How can I get more people to buy these books?" kept going through my mind and with it an idea germinated in my mind. A focus group… well, kind of, sort of… let me explain.
I know that many of you visiting this blog have not bought any of my books, probably never even read the sample. How do I know this? Well, I really just have to look at my server statistics and unique user numbers and compare them with my book sales and it is immediately obvious that my sales are in absolutely no relation to my blog visitors. The same is undoubtedly true for my Facebook friends and Twitter followers.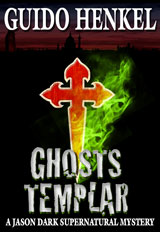 Now, I do not want to shame you into buying my books here — not at all. Instead, I would like to know, why you have never bought one of my books — after all there are ten of them and I am honestly curious about the reasons.
As I said, look at it as a focus group. You are an audience and I am trying to sell books. Help me to find out how I can make my products more attractive and better by telling me the reasons why YOU decided not to purchase one.
If you simply don't read horror or supernatural mysteries, fair enough. That is a valid reason. I'd probably never buy a romance or a poem book. It's just not my bag.
If the covers were simply not attractive enough for you to take an interest, fair enough, please let me know, or if customer reviews turned you off.
If you thought that I am writing merely for my spiritual enrichment and that money or sales are of no import to me, feel free to let me know, just as you should let me know if you feel that Jason Dark is just a boring dude with a bad name.
Evidently, there is a reason why you haven't bought any of the books… some reason, even if it is hidden in the recesses of your mind, even if you might be weary to pull it out in the open and face the truth… there IS a reason for each one of you, and I believe it would be helpful for me to hear what these reasons are.
Just to be clear, I am not interested in generalizations, opinions or chatter why people may not have bought the book. These kinds of notions are bountiful across the web and really not what I'm after. I want to know exactly why YOU in particular did not. Search your soul, please, and try to let me know as best as you could.
Again, let me stress that I do not wish to shame you into purchasing any of my books. I love to have you around one way or the other, but I also hope that by following me you do take some kind of interest in my work and if I fail to deliver, I'd like to know about it.