About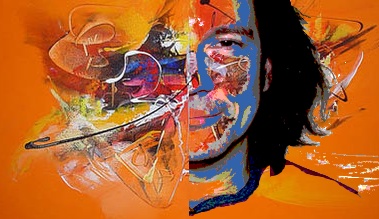 So you found my blog, which means you must have come in contact with some of my work. Well, I hope you enjoyed it, because I certainly enjoyed creating it – whatever it was. Why so vague, you ask?
Well, my work has been varied. I have been working for over 25 years in the computer games industry and have been part of the development a number of award-winning games, including the "Realms of Arkania" series, "Fallout 2" and "Planescape: Torment" to name just a few.
Then, of course, there are the mobile games I programmed and released. In fact, we are currently preparing the launch of a new mobile game to hit Verizon soon, so keep your eyes peeled. I'll report more on this here on the blog as things develop.
I am also an accomplished musician and composer. I am a guitarist at heart and have played in heavy metal bands for many years during the 80s. Unfortunately technology wasn't nearly as advanced in those days as it is today so sadly there is little material available to document this era or the work.
Later I branched out from the guitar and took an interest in orchestral scoring and I have recorded and released two audio CDs featuring the soundtracks for the computer games "Star Trail" and "Shadows Over Riva." I loved working on these orchestral scores because they really forced me to expand my musical horizon and gave me the chance to work with different textures and musical themes.
In addition, my wife Thu-Lieu and I have been operating the website dvdreview.com since the first inception of DVD in 1998. So, for the past 16 years I've been covering the entertainment industry and have been writing reviews for DVDs and Blu-Ray Discs for hundreds of movies.
For the past years my main focus has been my writing. As you are certainly aware, I am the creator and writer of the "Jason Dark: Ghost Hunter" dime novel series that I also publish through my own publishing company, G3 Studios. The series has been a wonderful outlet for me as I have been wanting to write for many, many years. While writing non-linear fiction for computer games like the text adventures and role-playing games I've been doing over the years is fun, I had always wanted to write something resembling a novel. The "Jason Dark: Ghost Hunter" series is that. A fast-paced supernatural action-mystery series that allows me to explore various horror-based themes and pack them into occult detective mysteries and salt it with a good dose of Steampunk. In essence, it contains everything I love—plus I based the series in Victorian England, which to me is the epitome of all things gothic horror.
I have only just started up this blog, so excuse the dearth of content. I promise that as I am working on it I will add materials and info as I go along. So with that in mind, make sure to keep checking back in some time to see how things are developing.
If you wish to contact me, please feel free to send an email to